Growth Mindset. I'm curious, is this a concept you're familiar with?
Developed by Carol Dweck, a Stanford University psychologist. Growth Mindset refers to the belief that a person's abilities and intelligence can be developed and improved over time through dedication, hard work, and a willingness to learn and adapt.
In today's world, the need to remain relevant is so much more prevalent than it has ever been before, so if Growth Mindset is not a concept you're already adopting into your daily development, or if you just need a little guidance on how to do it properly, read on, I've got you.
Staying Ahead Of The Curve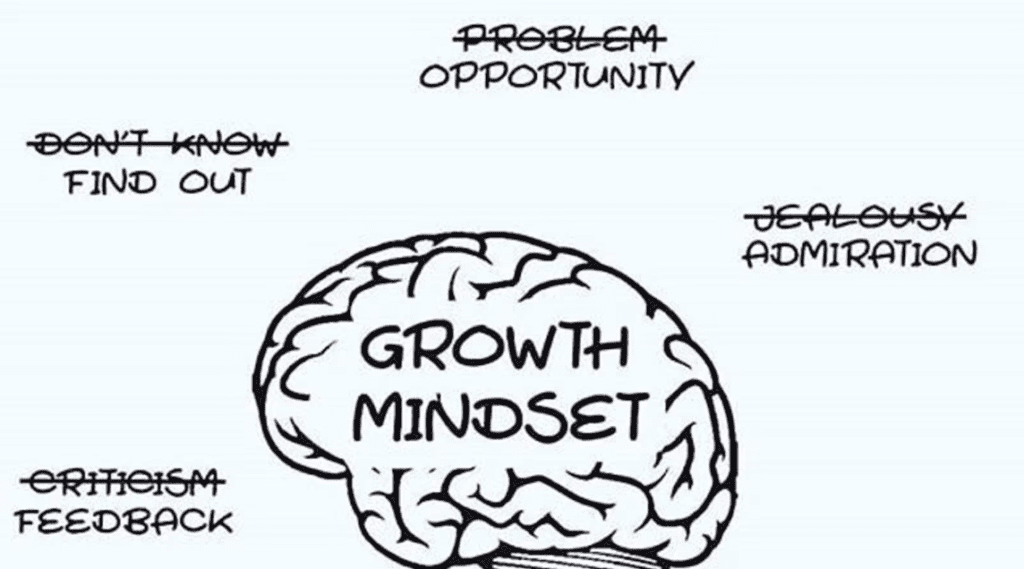 Growth Mindset
People with a growth mindset believe that their talents and skills are not fixed traits, but rather qualities that can be cultivated through effort and persistence. Let's find out how you can adopt a growth mindset to foster your career growth and advancement:
1. Emphasize effort and perseverance
Recognize that effort and persistence are key factors in achieving success. Instead of focusing solely on outcomes, shift your attention to the process and the effort you put into your work. Embrace a "growth through effort" mentality, knowing that hard work and dedication can lead to progress.
2. Develop resilience
Cultivate resilience in the face of adversity. Maintain a positive attitude, even during challenging times. Practice reframing negative situations into opportunities for growth. Remember that setbacks and obstacles are part of the journey, and your response to them can shape your career trajectory.
3. Embrace challenges
View challenges as opportunities for growth and learning rather than as threats. Seek out tasks and projects that push you outside of your comfort zone. Embrace the mindset that challenges are chances to develop new skills and expand your capabilities.
4. Learn from failures and setbacks
Rather than being discouraged by failures, approach them as learning experiences. Analyze what went wrong, identify areas for improvement, and adjust your approach accordingly. Remember that setbacks are not permanent, but temporary roadblocks on the path.
5. Cultivate a love for learning
Embrace a lifelong learning mindset. Seek out opportunities to expand your knowledge and skills, whether through formal education, online courses, workshops, or self-study. Develop a curiosity for new ideas and approaches, and stay open to feedback and constructive criticism.
6. Seek feedback and guidance
Actively seek feedback from mentors, colleagues, and supervisors. Embrace constructive criticism as valuable input for improvement.
She Said
Let's explore the insightful perspective on Growth Mindset shared by Ibukun Awosika, former Chairman of First Bank of Nigeria, a successful businesswoman, motivational speaker, and author.
"There are challenges everywhere. You must have tenacity, you must have strength of character not to cheat. Don't run at the sight of the first problem. He who confronts challenges wins, you must learn everyday, you must seek in order to find".
"Yesterday may be gone but it's not too late because there's a today and tomorrow."
Health and Mindfulness
Developing a growth mindset is a continuous journey that requires consistent practice and self-reflection. Incorporating these health and wellness practices into your routine can help you create a supportive environment for personal growth, resilience, and a positive outlook on life.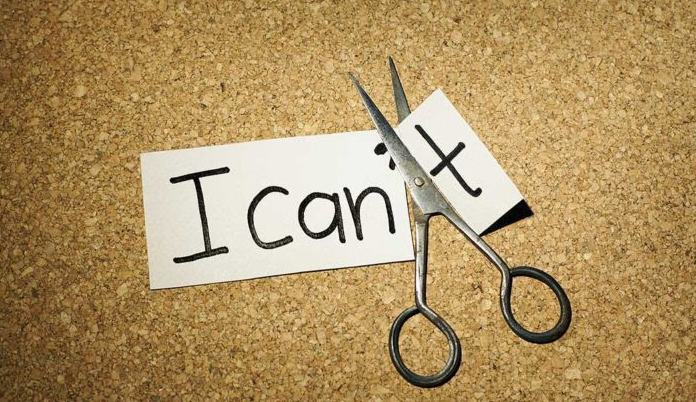 1. Mindfulness and Meditation
Engage in mindfulness or meditation practices to cultivate self-awareness and develop a non-judgmental attitude towards your thoughts and experiences. This can help you observe your mindset, emotions, and beliefs without attaching self-limiting judgments.
2. Positive Affirmations and Self-Talk
Practice positive affirmations and encourage positive self-talk. Replace self-defeating thoughts with empowering statements that affirm your abilities, strengths, and potential for growth. Remind yourself that challenges are opportunities for learning and improvement.
3. Practice Gratitude
Cultivate a sense of gratitude by regularly reflecting on the things you appreciate and the progress you have made. Celebrate small wins and acknowledge the efforts you put into your personal and professional development. Gratitude can help foster a positive mindset and inspire further growth.
Be Inspired
Stories of women accomplishing great things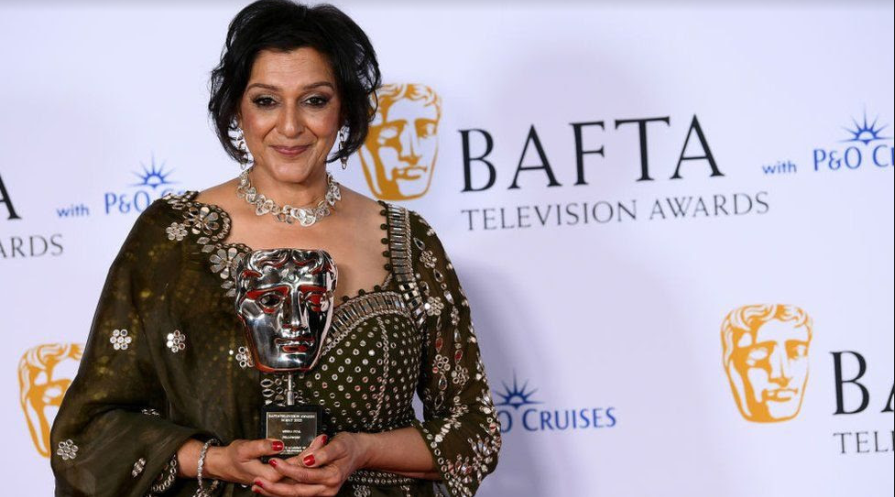 Actor-comedian Meera Syal receives BAFTA Lifetime Achievement Awards
Actor-comedian and writer Meera Syal was presented with a lifetime achievement award at BAFTA Fellowship on Sunday, 21st of May, 2023 in recognition of "outstanding achievement" within TV. While collecting the award, the actor placed a bindi on her Bafta and said it "represents change". She stated in her speech, "To all my fellow travellers, all the ones who've been made to feel because of their race, sex or class that their stories don't matter…They do because the untold stories are the ones that change us, and sometimes can change the world."
Mid-Week Tips
Developing a growth mindset is a continuous journey that requires consistent practice and self-reflection. Incorporating these health and wellness practices into your routine can create a supportive environment for personal growth, resilience, and a positive outlook on life.
Best practices
Refresh your routine.
Try a 30-day challenge
Use positive language.
Practice listening
Learn to learn
Schedule daily or weekly reflection
Keep a diary
Explore lessons learned
Track progress and celebrate wins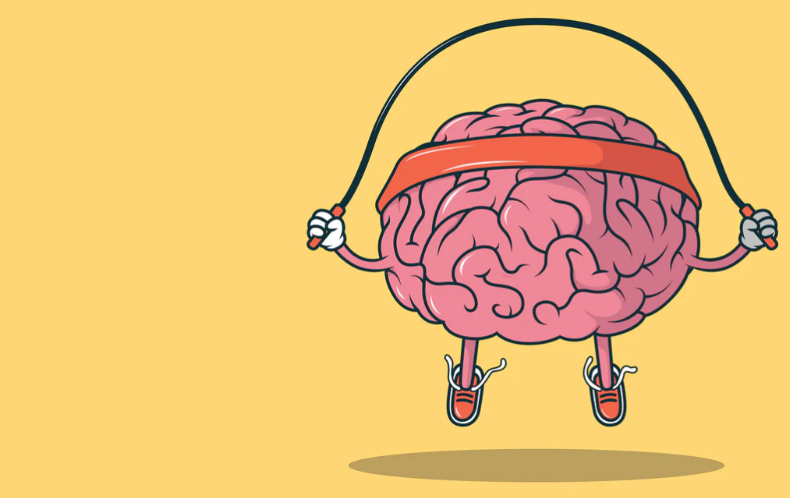 Activities for adults that can help promote a positive mindset and personal growth:
The "Obstacle Course:
Set up a physical or virtual obstacle course with various challenges.
Approach each obstacle with a growth mindset, focusing on learning, improvement, and resilience.
Highlight the lessons learned and insights gained from overcoming each obstacle.
Growth Mindset Puzzles:
Create puzzles or brain teasers that require problem-solving skills.
Approach the puzzles with a growth mindset, emphasizing perseverance, creativity, and the belief that intelligence and abilities can be developed.
Highlight different strategies and approaches used to solve the puzzles.
Failure Reflection:
Learn from the stories of famous individuals who experienced failures but persisted and achieved success.
Reflect on your own failures and setbacks.
Highlight what you learned from those experiences and how you can apply those lessons to future challenges.
Positive Self-Talk:
Create positive affirmation cards or sticky notes.
Write positive statements about your abilities, strengths, and potential for growth.
Display these affirmations in your workspace and refer to them when you are faced with challenges or self-doubt.
Success Celebration:
Celebrate your achievements, big or small.
Share your successes, highlighting the effort, perseverance, and growth mindset that led to those accomplishments.
Inspire and motivate other people around you.
Mindset Journaling:
Get a journal or notebook and allocate some time for reflective writing.
Write about your personal experiences with challenges, failures, and growth.
Explore how you can reframe setbacks and focus on learning and improvement.
Regular journaling helps reinforce a growth mindset and allows you to track your progress.
Highly Recommend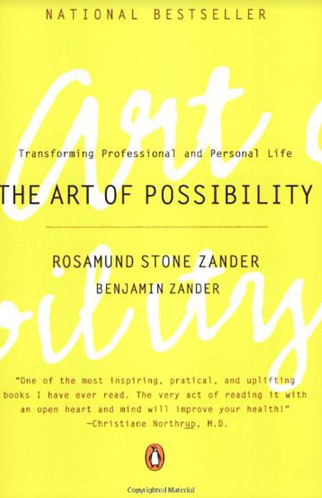 The Art of Possibility by Benjamin Zander
In "The Art of Possibility" by Benjamin Zander, the concept of embracing abundance and inviting possibility is beautifully explored. The book encourages keeping an open door in the back of your mind, ready to welcome opportunities, life-changing experiences, and the countless blessings life has to offer. By adopting this mindset, you create a space for growth, joy, and the extraordinary to enter your life, allowing you to fully embrace the limitless possibilities that await you.