What is an obvious indicator that you have a healthy career, and you're reaching the milestones that you once aspired to attain? For me, it's Growth. As much as the earning or profit that comes with a job or business is highly important, the satisfaction that comes with knowing you're growing is one that can't be compared with. This is why many professionals and business owners seek positions and opportunities that offer them the chance to advance.
Overcoming Career Challenges
8 Ways to Position Yourself for Your Next Big Career Opportunity
Be confident in what you know
The easiest way to get anyone to believe in you or your dream is to sell yourself with confidence. Be confident in who you are and what you know, then others will be able to see it too.
Change can be scary and sometimes uncomfortable, but more often than not it leads to greater success.
Find out who makes a difference.
Take any and every opportunity you can to make sure the C-level executives know that you exist. Improve your networking skills. Talk to them in the elevator, in the hallways. Have an elevator pitch prepared for such opportunities.
Make your resume ATS friendly
A lot of companies make use of Applicant Tracking Systems (ATS) to screen applicants. So, to ensure that your resume makes it into the hands of the hiring manager, make sure your resume meets the ATS guidelines.
Word-of-mouth is the most powerful form of persuasion and marketing. Use LinkedIn, Twitter, Facebook, and other social networks to get back in touch with colleagues, professors, and former employers. Also, leverage on business networks and professional associations that will expose you to the types of companies and jobs on your radar.
Establish a relationship with a recruiter(s)
It's safe to say recruiters have the most access to hiring companies and job openings. Having a relationship with an expert who knows your experience, skills and aspirations, and how to position you for the jobs you want most gives you a greater advantage in securing the best jobs. Read our post on "6 Ways Forging A Lasting Connections With Recruiters Is Important To Landing Your Dream Job" to find out how this can be achieved.
Keep professional development top of mind
To maintain a competitive advantage in a global job market, you have to be committed to upskilling and exploring higher education and certificates. Many fast-growing jobs favour professionals with higher skill sets and education. Make yourself valuable by having the qualifications that qualify you for great opportunities.
Fulfil your current responsibilities well
A recommendation or promotion is earned based on the quality of your current performance, so make sure you're already doing an exceptional job in executing your role in your current position.
She Said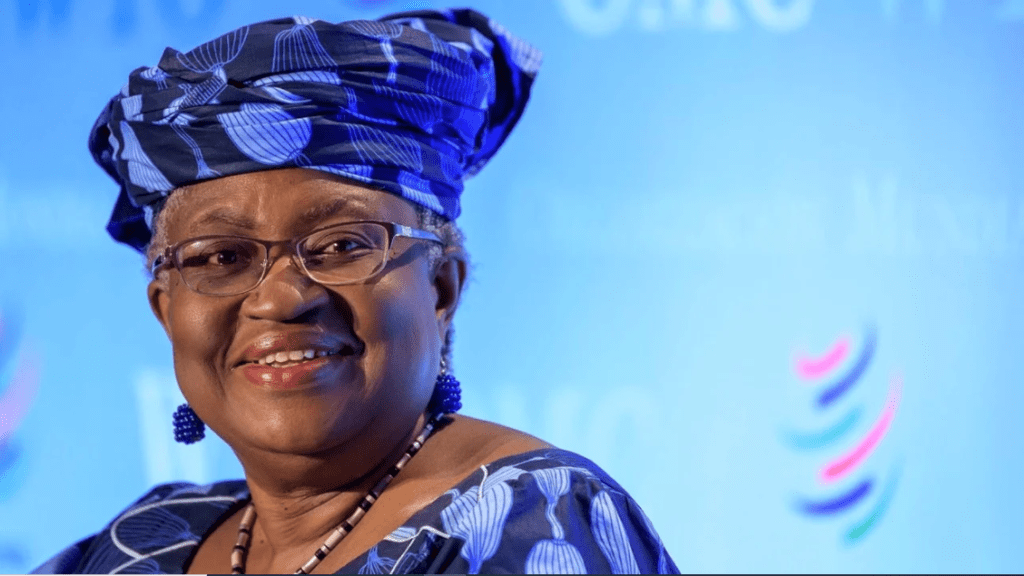 Ngozi Okonjo-Iweala is a Nigerian-born economist and international development expert. She is also the first female African Director-General of the World Trade Organisation.
"Don't take a backward step. Don't shy away from taking up space in the world. Don't assume you are too junior or that people are too busy. Reach out and network".
"If you have a sense of purpose that drives you, then aim high and become a leader and make room as you go".
Health and Mindfulness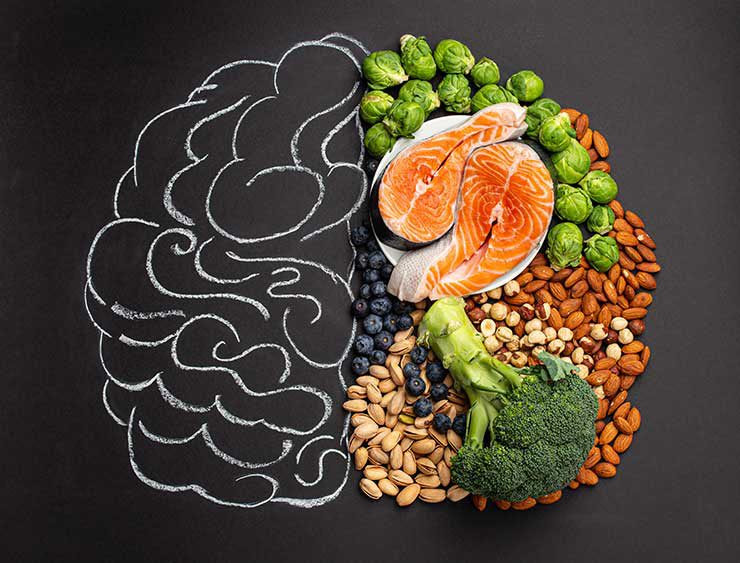 I bet you're very familiar with the phrase "You are what you eat". Well, guess what, it's not just a phase, it's a statement that holds solid truth in it. The types of food we feed our bodies can affect our mood. According to Dr. Teralyn Sell, psychotherapist and brain health expert, "Connection between food and mood is becoming not only more well known but also more well researched,".
Now that we've addressed that, let's take a look at some food groups that have been proven to enhance our mental well-being.
Proteins are a top priority for mental well-being. Proteins offer the brain the amino acids it needs to create neurotransmitter pathways. They also stabilize blood sugar. When blood sugar is not stable, you can feel more depressed or anxious. Some examples include meats, poultry, dairy, cheese, eggs, beans, peas, grains and nuts.
Researchers have found that two omega-3 fatty acids; eicosapentaenoic acid (EPA) and docosahexaenoic acid (DHA) have the most potential to benefit those with mood disorders such as depression and anxiety. Omega-3 fatty acids are also considered anti-inflammatory, which can help with depression. Omega-3 fatty acids can be found in fish and other seafood such as salmon, mackerel, tuna, herring, and sardines, nuts and seeds such as flax-seed, chia seeds and walnuts.
B Vitamins are essential nutrient cofactors for brain wellness and immune function. B vitamins are water-soluble, meaning they can't be stored in the body, so you need to get them through the foods you eat or supplements. Some of the best sources of B vitamins include meat, poultry, fish, avocados, citrus fruits, legumes, eggs and whole grains.
Vitamin D is an essential nutrient for mood improvement. Vitamin D is often fortified within the foods that we eat. It can be obtained through sun exposure (primarily through the eyes and skin), through proper supplementation, fatty fish (tuna, mackerel, and salmon) and foods fortified with vitamin D, like some dairy products, orange juice, beef liver, cheese and egg yolk.
Be Inspired
Stories of women doing great things.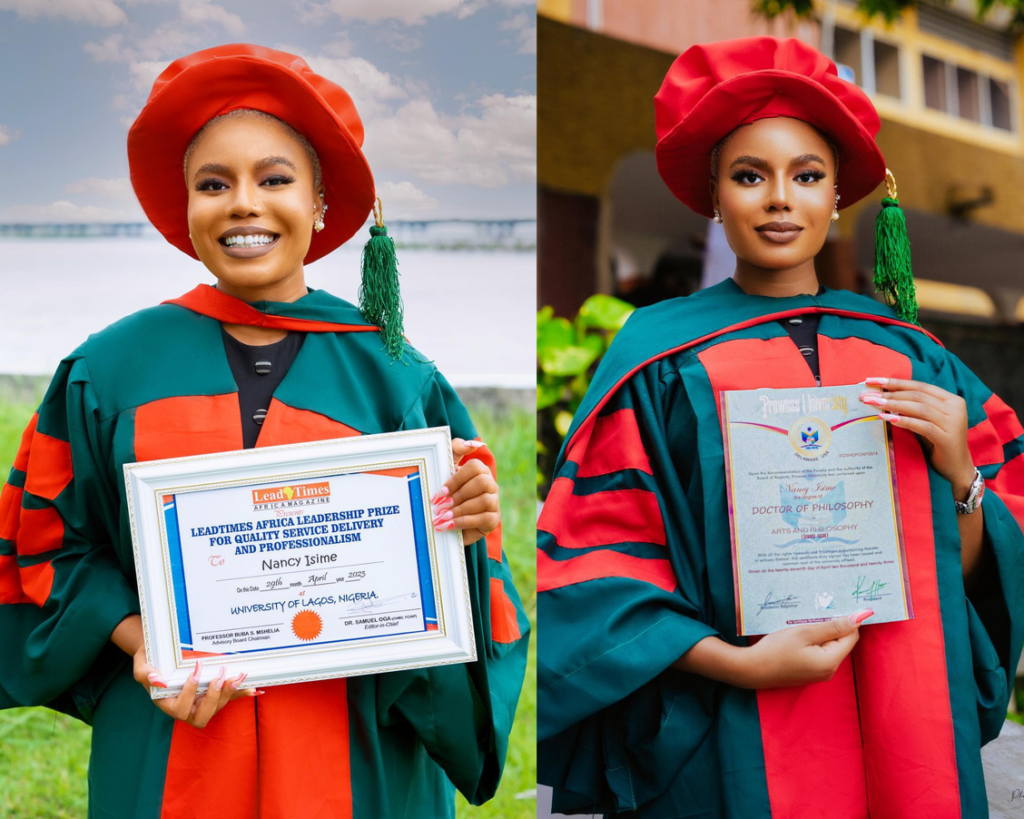 Actress Nancy Isime bags honorary doctorate from Prowress University Delaware, USA
Nollywood actress, Nancy Isime was conferred with an honorary Doctorate in Arts and Philosophy by Prowress University Delaware, USA on the 30th of April, 2023.

Celebrating her success, she wrote on her Instagram, "Yesterday, I was conferred an honorary doctorate in arts and philosophy by Prowress University, Delaware, USA, in conjunction with Leadtimes Africa Magazine. I was also awarded the Leadtime Africa Leadership Prize for Quality Service Delivery and Professionalism. I'm beyond honoured and grateful for this great consideration. Congratulations to my fellow 2023 Doctorate Awardees! I pray that God gives us the strength and wisdom to continually excel and be good examples in our respective fields and careers. To many more recognitions."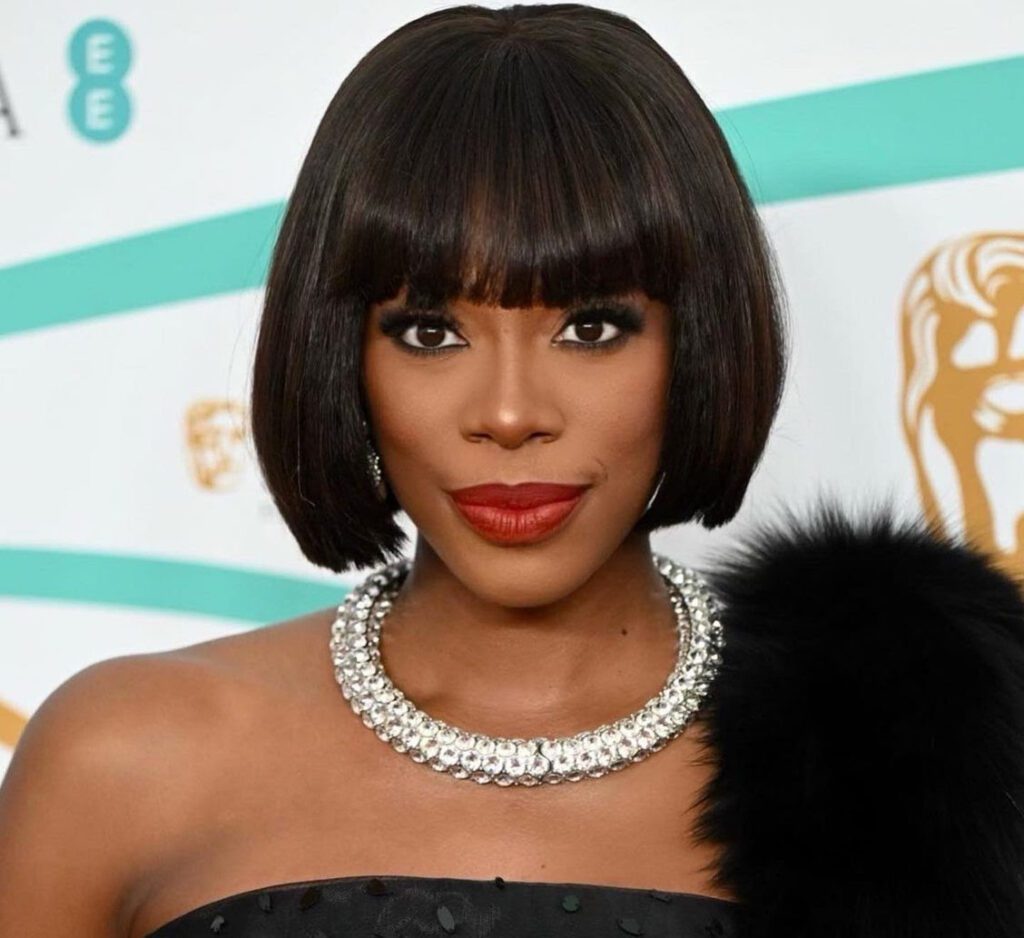 Yvonne Orji Gets First-Look Deal With Sony Pictures Television
Emmy-nominated Nigerian-American actress, comedian, writer, author and producer Yvonne Orji has signed a two-year first-look deal with Sony Pictures Television where she will develop scripted drama and comedy series for cable and streaming.
Midweek tip
Here are some steps you can take to find growth opportunities in your career:
Take a strategic upwardly-mobile position
Find non-intrusive ways to share your achievements with your superiors and build excellent listening skills, which can help you gain valuable insight into the opportunities you need. Also, attending networking events and actively participating can help you win over your decision-makers in your workplace and industry.
Demonstrate your value
Demonstrate your value by taking initiative and completing tasks beyond expectation. Stay up-to-date with developments within your organisation and industry to be able to give valuable inputs during business meetings and networking events.
Take intentional steps to increase your growth opportunities
Find a mentor who wants to see your progress and has achieved career growth similar to that you desire. You can also develop a realistic personal growth chart and set high professional standards for yourself.
Highly recommend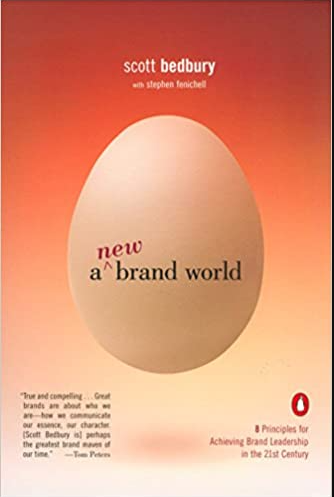 A New Brand World: Eight Principles for Achieving Brand Leadership in the Twenty-First Century by Scott Bedbury.
Scott Bedbury, who helped make Nike and Starbucks into two of the most successful brands in their industries, explains the process by setting out the principles that helped these companies become leaders in their respective industries.