Looking for a job can feel like a daunting task, but don't worry, you're not alone. We've all been through the ups and downs of the job search journey, eagerly sending out resumes and anxiously waiting for that interview call. It's frustrating when you don't hear back or when you end up in a role that doesn't quite fit your aspirations.
But fear not, because there are effective strategies that can help you improve your job search and increase your chances of landing that desired job and we're going to try and uncover them in today's newsletter. So stick around!
Staying Ahead Of The Curve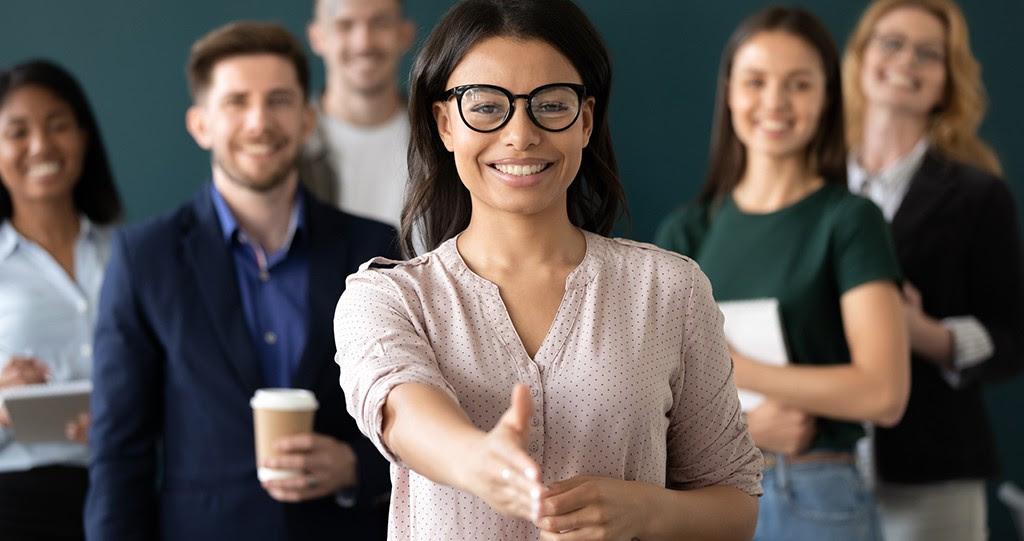 Forming a relationship with external or internal recruiters can significantly improve your chances of getting a job. Here's how:
Access to Insider Information: Recruiters have access to valuable information about job openings, hiring processes, and company cultures. They can share information about upcoming job opportunities, help you understand the hiring criteria, and provide guidance on how to position yourself as a strong candidate.
Personalized Guidance and Support: Building a relationship with a recruiter allows for open and honest communication, where you can seek advice and receive valuable insights tailored to your specific circumstances. They can review your resume, provide feedback, and offer tips on how to improve your application.
Direct Referrals: Recruiters often have the power to directly refer candidates to hiring managers. By establishing a relationship with a recruiter, you increase the likelihood of being referred for relevant job opportunities.
Advocate for You: A positive relationship with a recruiter can enhance your visibility and increase the chances of your application being noticed. They can highlight your skills, experience, and qualifications to hiring managers, making a strong case for why you should be considered for a particular role.
Insights into Company Culture: Recruiters have insights into company culture and what hiring managers are looking for in candidates. They can provide valuable information about the organization's values, work environment, and team dynamics which allows you to tailor your application and interview responses to align with the company's culture, increasing your chances of being a good fit.
Long-Term Career Support: Building a relationship with a recruiter is not just beneficial for one job opportunity but can also provide long-term career support. Recruiters often have a network of connections and can keep you informed about future job openings that match your skills and interests.
Health and Mindfulness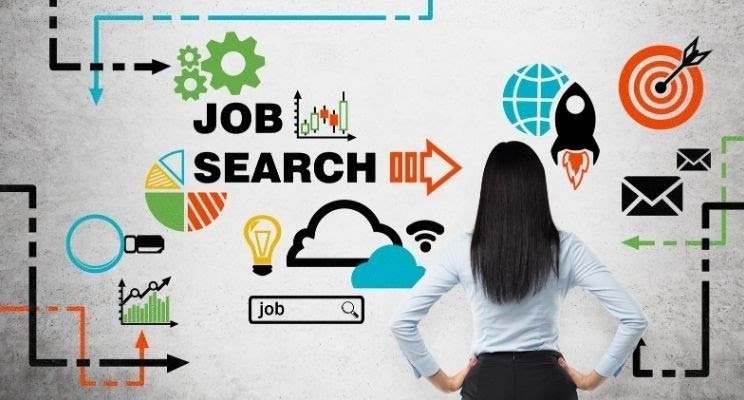 I know the job search process can be very overwhelming, but just hang in there, with the right approach, the right mindset, persistence, and resilience, your dream job would be yours in no time. Apart from maintaining a good relationship with a recruiter, there are several other proven and tested ways to increase your chances of getting a job. They are:
Online Job Search: Online job search platforms like company websites, and professional networking sites are always a good place to start. Regularly check for new listings, set up job alerts, and submit your applications directly through these platforms.
Networking: Make a conscious effort to build and expand your professional network by attending industry events, career fairs, and networking functions. Connect with professionals in your field through LinkedIn, join relevant industry groups, and engage in conversations to uncover hidden job opportunities.
Referrals: As I mentioned earlier, nothing gets you through a door faster than good word of mouth or recommendation. So, leverage your network to seek referrals from friends, family, former colleagues, or acquaintances working in companies or industries of interest.
Direct Company Contact: Be bold enough to reach out directly to companies or hiring managers, even if they don't have a posted job opening. Express your interest in their organization, highlight your qualifications, and inquire about potential opportunities. This proactive step can lead to unadvertised job openings or create a favorable impression for future vacancies.
Internships, Volunteer Work, or Freelancing: Consider gaining experience and building connections through internships, volunteer work, or freelance projects. These opportunities can serve as stepping stones to full-time employment, provide valuable skills, and help you establish a professional reputation within your desired field.
Career Centers and Employment Agencies: Utilize the resources available at career centers, employment agencies, or job placement services. They can offer job search assistance, career counseling, resume review, interview preparation, and connections to potential employers.
Personal Branding and Online Presence: If you're someone who doesn't mind being in the limelight, consider building a strong personal brand and establishing an online presence through platforms like LinkedIn or personal websites. Showcase your skills, experiences, and achievements to attract potential employers and increase your visibility in the job market.
Cold Calling and Networking Events: Take that step and reach out directly to companies or attend networking events where you can meet industry professionals face-to-face. Engage in conversations, express your interest, and leave a memorable impression that can lead to job opportunities.
Continuous Learning and Skill Development: A man dies when he stops learning. So, invest in continuous learning and skill development to stay competitive in the job market. Acquire new certifications, attend workshops or webinars, enroll in online courses, or participate in industry-specific training programs. This demonstrates your commitment to professional growth and can make you a more desirable candidate.
Mid-Week Tips
Today's midweek tip goes out to people looking to reenter the job search. Whether you're hoping to reenter the workforce after a gap year or two, transition to a new career, or simplify looking for an advancement in your current job, you have roughly 6 seconds to impress the recruiter. These are some factors you might want to consider when updating your CV.
Make sure it is easy to read: It is important that your cv has plenty of white space in it. Ensure that only your vital experience or accomplishments make it to the page and keep it nicely organized and typo-free.
Let your CV tell a story: This simply means that your information should be arranged in a chronological order that would be easily understood when looked at.
Highlight your accomplishments: Most mistakes that people make is highlighting their responsibilities in the role, instead of their key accomplishments. That won't get you far with the HR Manager because they are more interested in seeing what you were able to achieve.
Be Truthful: I'm aware that a lot of people try to oversell themselves in their CVs so that they appear more attractive to employers. I can't say that I don't understand why this is done, but one thing I can tell you for sure is to play on your strengths rather than oversell an accomplishment.
Stay away from cliché words: I think it's safe to say that playing on words like 'Creative', 'Result-Driven', 'Collaborative', and 'Dedicated' have become very cringe to see and hear. So, instead of capitalizing on those words, demonstrate them in your accomplishments.
Leverage your connections and relationships: Nothing gets you faster through a door than word of mouth or a recommendation. You can be the best at what you do, but the only thing standing in your way of getting that recognition might be a person who has a link or access to what you need. So, don't be afraid to reach out to people to put in a good word for you.
This blog post by Indeed, offers some CV templates.
Highly Recommend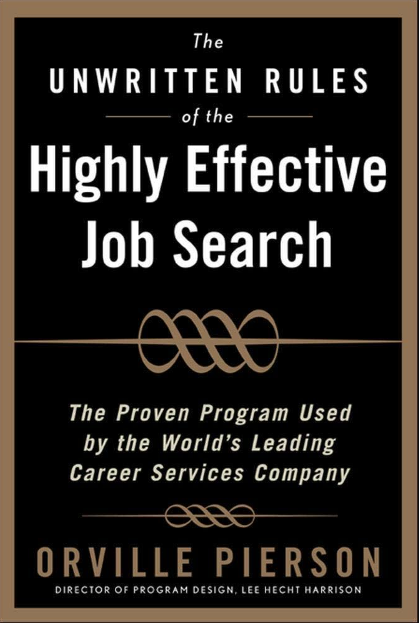 The Unwritten Rules of the Highly Effective Job Search: by Orville Pierson
No matter how much effort you invest in your job search, it can be disheartening when the companies you reach out to don't respond. This is an all too familiar experience in the fast-paced and competitive world of job hunting. Sending countless resumes into the void, only to receive silence in return, can be incredibly discouraging.
But fear not, because "The Unwritten Rules of the Highly Effective Job Search" is here to ensure this never happens to you again. Written by author Orville Pierson, these proven techniques have been successfully utilized for a decade by Lee Hecht Harrison (LHH), the world's leading career services company. Pierson now brings you these invaluable job search strategies that were previously exclusive to the LHH consultants he personally trains.