What are your thoughts on "Work life balance?
In recent years, there's been countless views and debates on the issue of a work-life balance for women. Some argue that it's nothing but a myth for women, while others say it is attainable when properly planned for and worked on. But whatever the case is, one thing cannot be denied for sure, it is an issue that a lot of women in today's society struggle with, and it is something that a lot of women want. A life that permits her to excel at her career and allows her to pursue her interests and responsibilities outside of work.
Overcoming Career Obstacles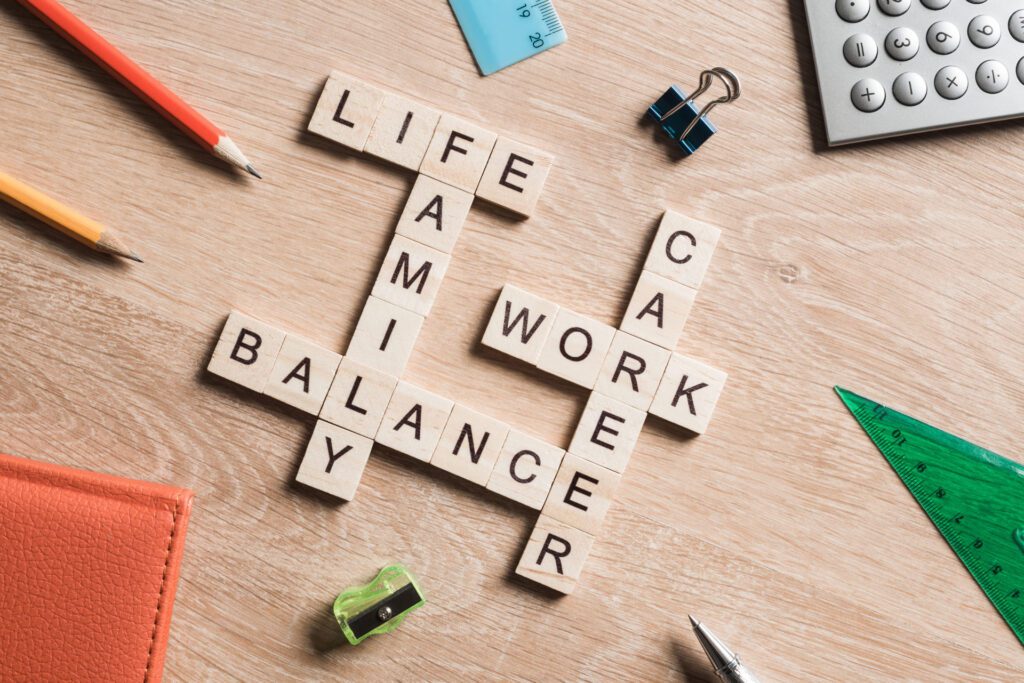 Having a work life balance requires a conscious level of intentionality on our part. Below are some major steps that need to be taken to achieve that work life balance that we all long for:
Determine what matters most to you in your personal and professional life. Clarify your values and identify your priorities. This will help you make decisions and allocate your time and energy accordingly.
Take care of your physical, emotional, and mental health. Prioritize activities that recharge and rejuvenate you, such as exercise, hobbies, relaxation, and spending time with loved ones. Self-care is essential for your overall well-being, enhancing your ability to balance work and life effectively. In a post How to Improve Your Work-Life Balance Today by Business news Daily, the importance of of prioritizing one's health is reemphasized in the mentioning of a quote by Monahan "Prioritizing your health first and foremost will make you a better employee and person" which in turn leds to an increase in your job satisfaction and a better work life balance,
Establish clear boundaries between your work and personal life. Communicate these boundaries to the parties that challenge them. Learn to say 'no' when necessary and delegate tasks when possible. This will help you create space for both your career and personal well-being.
Manage your time effectively:
Maximize productivity and create dedicated time for both work and personal commitments. Prioritize tasks, set realistic goals, and learn to delegate or outsource when appropriate. If possible, incorporate the use of a calendar and timers to help you plan and organize your time effectively.
No man is an island, make it a point to build a support network of family, friends, and colleagues who can provide assistance, understanding, and guidance. Utilize available resources, such as child care services, flexible work arrangements, or support groups, to help you manage your responsibilities better.
Communicate with your employer:
Have open and honest conversations with your employer or supervisor about your work-life balance goals. Explore flexible work arrangements, such as remote or hybrid work if they align with your needs and job requirements. Advocate for policies and practices that promote work life balance within your organization.
Leverage technology tools that can help you streamline your work and personal tasks. Utilize productivity apps, project management tools, and communication platforms to stay organized.
Practice mindfulness and be present:
Like I mentioned earlier, attaining a work life balance requires some level of intentionality. So, make it a habit to cultivate mindfulness in your daily life. Be fully present and engaged in the tasks you are currently working on or the moments you are spending with your loved ones. Mindfulness enhances focus, relieves stress, and improves your overall well-being.
She Said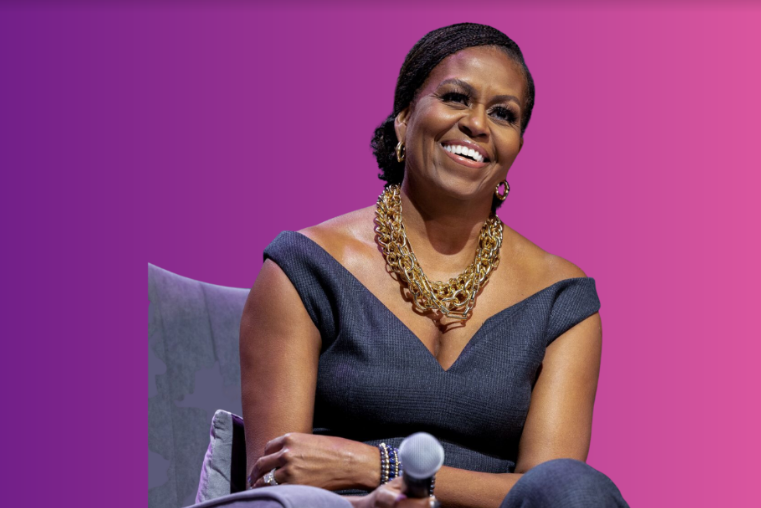 Let's be empowered with the words of a mother, lawyer, activist, bestselling author, former first lady, and style icon Michelle Obama.
"When it came to the home-for-dinner dilemma, I installed new boundaries, ones that worked better for me and the girls. We made our schedule and stuck to it. …It went back to my wishes for them to grow up strong and centered and also unaccommodating to any form of old-school patriarchy: I didn't want them ever to believe that life began when the man of the house arrived home. We didn't wait for Dad. It was his job now to catch up with us."
"When I get up and work out, I'm working out just as much for my girls as I am for me because I want them to see a mother who loves them dearly, who invests in them, but who also invests in herself. It's just as much about letting them know as young women that it is okay to put yourself a little higher on your priority list."
Health and Mindfulness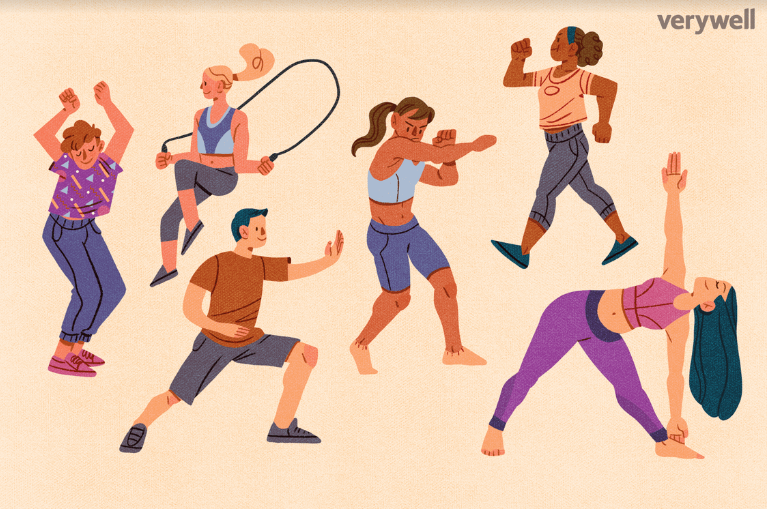 Are you taking on a little too much right now? Or is the stress of managing both your work and home responsibilities starting to kick in? This might be the perfect time to get yourself a pair of running or dancing shoes, because physical activities have been proven to be one of the most effective ways to improve our mood, and overall our well-being.
Here are some sports and exercises that you can try:
Running or Jogging: Instead of letting whatever stress factor you're facing get to you, why not sweat it out on the tracks and get fit while you're at it? A win-win if you ask me.
Walking: Walking is the simplest way to distract yourself from a problem. It helps you clear your mind and gives you room to think, and if you're a little lucky, you might get inspired with a million-dollar idea while you're at it.
Cycling: Cycling is a great cardiovascular exercise and a mood enhancer. The thrill of breaking through the wind as you work those paddles can be a spellbinding experience.
Yoga: If strenuous or heavy movement isn't for you, then yoga might just be what you need. With the relaxation and mindfulness practices, you'll be feeling a lot lighter and happier in no time.
Dancing: Dancing is a fun and expressive way to lift your spirit and improve your mood. Whether it's a dance class, or dancing alone in your living room, don't deny yourself the pleasure of living in the moment.
Swimming: This is a low-impact exercise that offers maximum relaxation. If sweating your stress out isn't for you, then you should embrace the satisfaction of being in warm or cool water.
Team Sports: Engaging in team sports like Tennis, Golf, soccer, basketball, or volleyball can provide a sense of camaraderie, social interaction, and achievement, all of which contribute to a positive mood.
Be Inspired
Stories of women accomplishing great things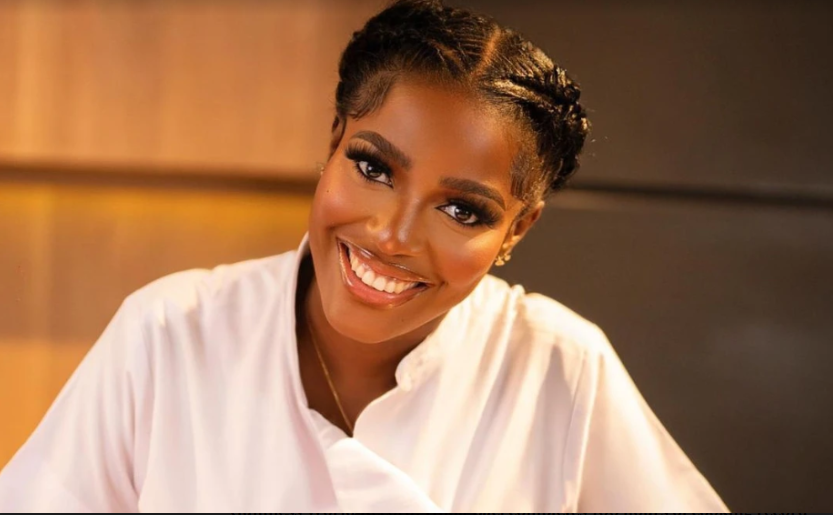 Guinness World Record: Hilda Baci completes 100 hours of cooking record
27-year-old Nigerian chef, Hilda Effiong Bassey popularly known as Hilda Baci set a brand new Guinness World Record on Monday night for 100 hours for the longest cooking time by an individual as she ended her cooking marathon. On Monday, by 08:32 am WAT, Hilda Baci met the record of the previous record holder Lata Tondon, the Indian chef who had cooked for 88 hours and 32 minutes in 2019. Hilda, who initially planned to cook for 96 hours, made a switch at 4 pm as she disclosed that she was fully ready to reach 100 hours of marathon cooking.
Mid-Week Tips
Do you know that clutter and disorganization can be linked to negative emotions like confusion, tension, and irritability? And clutter can also make you feel stressed, anxious, and depressed which can negatively impact your attempts or efforts of achieving a harmonious work life balance.

In the spirit of organisation and decluttering, here are some hacks that you should try:
Adopt the "one in, one out" rule: Whenever you bring in a new item, remove an old one to keep clutter at bay.
Use storage solutions: Invest in storage containers, bins, or organizers to keep items neatly organized and easily accessible.
Digitize documents and photos: Scan and store important documents and photos digitally to free up space and reduce paper clutter.
Highly Recommend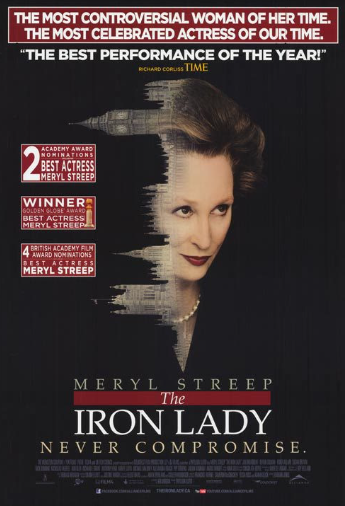 The Iron Lady
The Iron Lady is a 2011 biographical drama film that reflects on the life and career of Margaret Thatcher, the daughter of a Grantham grocer who successfully broke through a double-paned glass ceiling of gender and class by becoming a British politician and was the longest-serving Prime Minister of the United Kingdom of the 20th century and the first woman to hold the office.