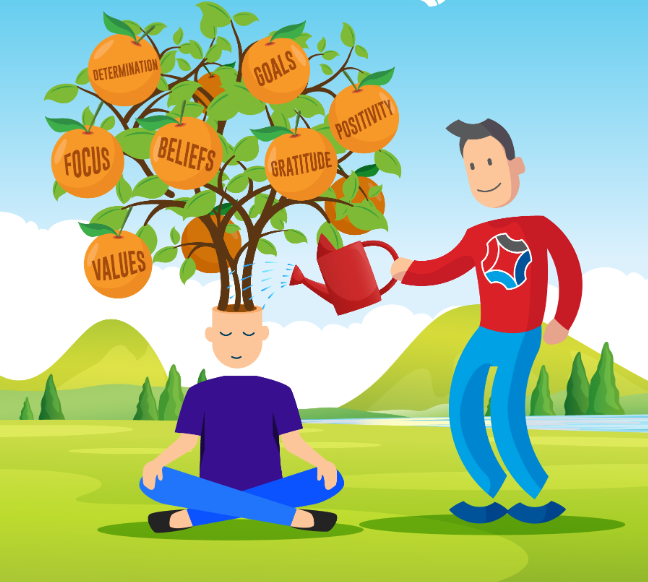 In a world where financial abundance often takes centre stage, it's time to shift our focus to cultivating a wealth mindset that transcends mere numbers. Whether you're just starting your career or well into your journey, embracing a wealth mindset can revolutionize your path towards financial success and overall contentment. Let's explore how you can awaken your mind to the possibilities, irrespective of your current income.
7 ways having a wealth mindset can revolutionize your path towards financial success
Rethinking Abundance: Imagine starting your day with gratitude for the things you have instead of dwelling on what you lack. Cultivating a wealth mindset begins with recognizing the richness in your life – the supportive people, the skills you possess, and the opportunities that await. True wealth comes in diverse forms beyond the monetary realm.
Embracing Possibility Thinking: Envision a life where the concept of limitation is replaced with boundless opportunity. A wealth mindset flips the script from "I can't afford it" to "How can I make this happen?" This shift in perspective encourages you to seek creative solutions and unexplored avenues that can lead to financial growth. If you would like to learn more about, then our post on Growth Mindset would walk you through the steps you need to take to achieve this.
Building Self–Worth Beyond Money: A wealth mindset isn't solely tied to your bank balance; it's about valuing yourself for your unique qualities. When you recognize your intrinsic worth, your confidence soars. This newfound self-assurance can propel you toward career advancements, entrepreneurial ventures, and opportunities that align with your passions.
Learning and Growing Continuously: Picture a life filled with an insatiable hunger for knowledge and growth. A wealth mindset places emphasis on your personal development journey. By acquiring new skills, reading voraciously, and engaging in lifelong learning, you open doors to unforeseen opportunities and the potential for increased income.
Taking Calculated Risks: Consider the stories of individuals who took calculated leaps to achieve their dreams. A wealth mindset encourages you to step out of your comfort zone. This might involve starting a side hustle, pursuing a new job, or investing wisely. Calculated risks can lead to invaluable experiences and unexpected financial gains.
Surrounding Yourself with Positive Influences: Imagine being part of a circle that uplifts and empowers you. A wealth mindset involves curating your social connections to include those who support your aspirations. Networking with like-minded individuals exposes you to fresh perspectives, collaborations, and resources that can propel your journey.

Celebrating Every Achievement: Think about recognizing and celebrating not only major milestones but every small victory along the way. A wealth mindset includes acknowledging your progress and giving yourself credit. This boosts your confidence and motivates you to aim higher, reminding you that every step matters.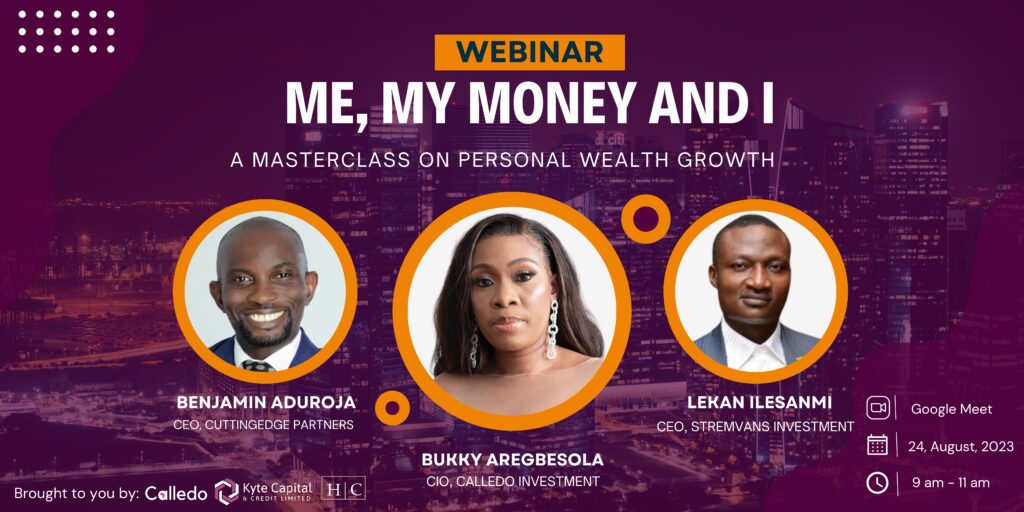 Cultivating a wealth mindset isn't just about money; it's about changing your relationship with success and life itself. By adopting a positive, open mindset, you'll discover that opportunities abound regardless of your current income. Wake up your mind to these possibilities, and watch as it transforms your career, finances, and overall well-being. Remember, a wealth mindset is a journey, and every step you take brings you closer to realizing your full potential.

Our esteemed speaker Benjamin Aduroja, a passionate Certified Finance Coach, Investment Adviser, and innovator will be discussing extensively on this topic at the "Me, My Money and I" webinar. Click Here to register for the event today and get more expert tips on how to develop a wealth mindset.